The last time we got some action was in Palenque, Mexico. By sheer coincidence, the last two times Marco and I got laid was the same day. Perhaps we could repeat the coincidence and make it a habit. All good things come in three.
A common activity we did in silence, usually while smoking, was Tinder. Guatemala is not as rich and abundant as Mexico, and we'd been through a dry period. We scoped the local scene from the comfort of our hammocks and swiped right. We swiped until there was nobody left, waited, then swiped some more.
Tinder is brilliant. You both know why you're there, and it starts with raw physical attraction. Marco matched with Maria, a local, and had organized a date night. He didn't waste any time. The only "issue" was that Maria was traveling with two friends, two girls, and she wanted to bring them along. First world problems.
We met the girls at Sublime, a trendy bar in San Pedro. There was a pool tournament going on. I was playing and checking Marco from the other side of the room. He was sitting with three brunettes and from where I stood, there was nothing wrong with them. He managed to get a date with a local, and another one for me.
Marco was entertaining the three ladies alone. He was charming, with his eloquence and sharp humour; a French Dorian Gray. Maria was all over him. Being in a group setting made it difficult for him to get closer to Maria, so I helped. I focused my attention on her two friends and gave him a little privacy. Teamwork.
One of Maria's friend was Paula. A biologist and researcher who came to San Pedro to work on a cure for a tropical disease. Everyday, she woke up at 3am, put on her heavy boots and long raincoat, and collected samples in the jungle. Paula found it funny to correct my Spanish, constantly teasing me. She was sassy, sarcastic, and cute. We mocked each other and laughed about the same things.
The next evening, we invited the girls over to try our irresistible vegetarian tacos. It was rainy and cool, but the habanero sauce warmed us up. We had dinner and chatted all evening, watching thunder from the porch while swinging in the hammocks. There wasn't a single morsel left. Travelers 2-0 Locals.
After two lovely evenings with the ladies, none of us had made a move yet. It was hard to break the group dynamic. On their last night, we met at the Sublime bar again. I focused solely on Paula and Marco did the same with Maria. Their friend, realizing she was the fifth wheel, fled the scene. Good sport.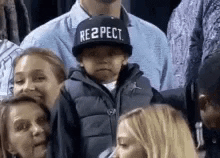 Marco and I shared a room. Pressured by time, I dragged Paula to the couch on the other side of the bar. We had great chemistry and had been building tension for the past two nights. I got closer to her. She kissed well. Horny and hurried, we rushed to the room without saying goodbye.
We did not waste any time. As we fooled around, I smelled something. Her pheromones hit me like a shot of cheap tequila. She was beautiful everywhere except there. Her special place reminded me of the Mayan ruins of Tikal: bushy, abandoned, and once glorious.
The smell turned me off completely. I felt bad about walking away so I did my duty, the bare minimum. I didn't want the smell to stick to the room so I ended it quickly. Sex was bad: impersonal, mechanical, with an aftertaste of disappointment.
The chemistry Paula and I had was genuine, and intimacy should have been better. I attributed the strong smell to too much time in the jungle, a lack of preparation, and probably a dry period as well. I liked Paula and wanted to see her again. Shit happens.
There was a knock on the door, Marco and Maria were waiting for their turn. I burnt some incense and we went to the rooftop. Paula left shortly after. I came back down to find Maria sleeping and Marco smoking on the patio. Our organization had paid off.
We congratulated ourselves, shared our experiences, and had fun mimicking the girls' expressions. Every unexpected detail was joking material. We laughed a lot that evening; a true bonding moment. It was the third time Marco and I had sex on the same day. Good things do come in three.
As the Mexicans say, "Si nos organizamos, cogemos todos".
................