Don't panic, think! Breathe and think. It's a mistake. Think your way out of this...
I missed my parents. When I last visited them in Morocco, we did not manage to have a single meaningful conversation. There was always work, the phone ringing, or family and friends visiting. This time, I was looking for a quiet escape. Somewhere far away from the daily interruptions, where I could spend quality time with my parents. Morocco could not provide that.
Before La Chichona Life, I used to live in Las Palmas in the Canary Islands. The island of Gran Canaria was rich and diverse. It had a strong cultural scene, perfect weather all year long, great food, and easy access to the beach. My parents would love it. Gran Canaria was only two hours away from Morocco, yet far enough to tune out. In Gran Canaria, we would make the best of our time together.
Besides seeing my parents and my Canarian friends, there was Alicja. We met in Las Palmas in 2017 and had a huge crush on each other. A year and a half later, we reunited in Mexico and travelled together for two weeks. It was horrible. We both acted selfishly and clashed many times. In the end, I swallowed my pride and apologized for my wrongdoings. Alicja did not. I told her that unless she apologized, I did not want to hear from her again. And I did not hear from her since.
My savings were shrinking at a pace I did not anticipated. Every car breakdown averaged $500 and I did not have the luxury to postpone the repairs. La Chichona had become the perfect example of the sunken cost fallacy; throwing good money after bad. I had $5000 left and the flight to Las Palmas alone cost $2000. Add the booking of a room for two weeks, groceries, social expenses, etc. I was never good at math...
My business, still in its development phase, was not bringing any substantive income either. Spending two thirds of my savings in one trip wasn't smart, but my mom insisted. The prospect of seeing my parents, my friends, and Alicja was priceless. For everything else, there was Mastercard. I booked a flight to Las Palmas on August 16th, 2019.
Only my parents knew about the trip. I wanted to surprise my Canarian friends and not piss off my Moroccan ones, so I kept it a secret. Las Palmas brought only good memories: the camping trips, the nights out, the surfing sessions, and the time with Alicja. I was dying to text her but did not give in; certain things are more important than others. Two days before my flight, I received a message from Alicja: "It took me six months to admit it, but you were right. I'm sorry".
A miracle had happened. I could not believe it. The whole story sounded straight out of a Telenovela. We had not spoken for half a year and now, completely out of the blue, Alicja apologized. The universe was trying to tell me something.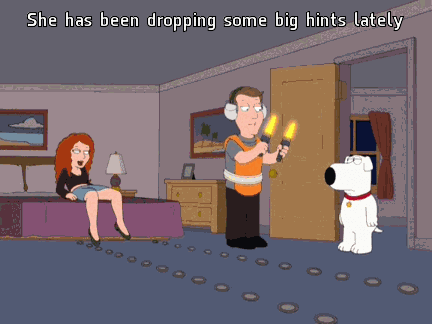 Fuck it! I'll get in debt, slave for a few years, and find a way. Money did not matter anymore. I had butterflies in my stomach and saw hope in every situation; even in la Chichona! I spent my last evening in la Guitarra brainstorming with Sandra and Ben on how to get Alicja back. She was a doctor in Las Palmas. She had a steady job, a stable life, and a career-driven ambition. I on the other hand, had my sense of humor, my dick, and a broken van. The odds were slim, but who cares about that.
On D-day, I left La Chichona's keys to Sandra and took a cab to the airport. When the Iberia IB6342 plane started boarding, I heard my name on the airport speaker. The gentleman at the desk told me to go urgently to the immigration office. I sprinted back to the security checks and pushed the door of a smoked glass room. Six agents were sitting side by side on a long table. I addressed the lady in front.
- Hello mam, I was called in from the Iberia plane to come here. What's going on?
- Hello sir, there is an alert on your name.
- What do you mean?
- We do not know yet… but you cannot board the plane.
- ...